A fully integrated hospitality solution: Waitlist, Reservations, Table Mgmt, POS Integration
Wisely enables hosts, servers, managers, and executives to enhance hospitality and dining room utilization.
Deliver an impressive first impression by recognizing walk-ins
Wisely automatically detects guests the moment they arrive, so hosts can greet them personally and spend less time typing.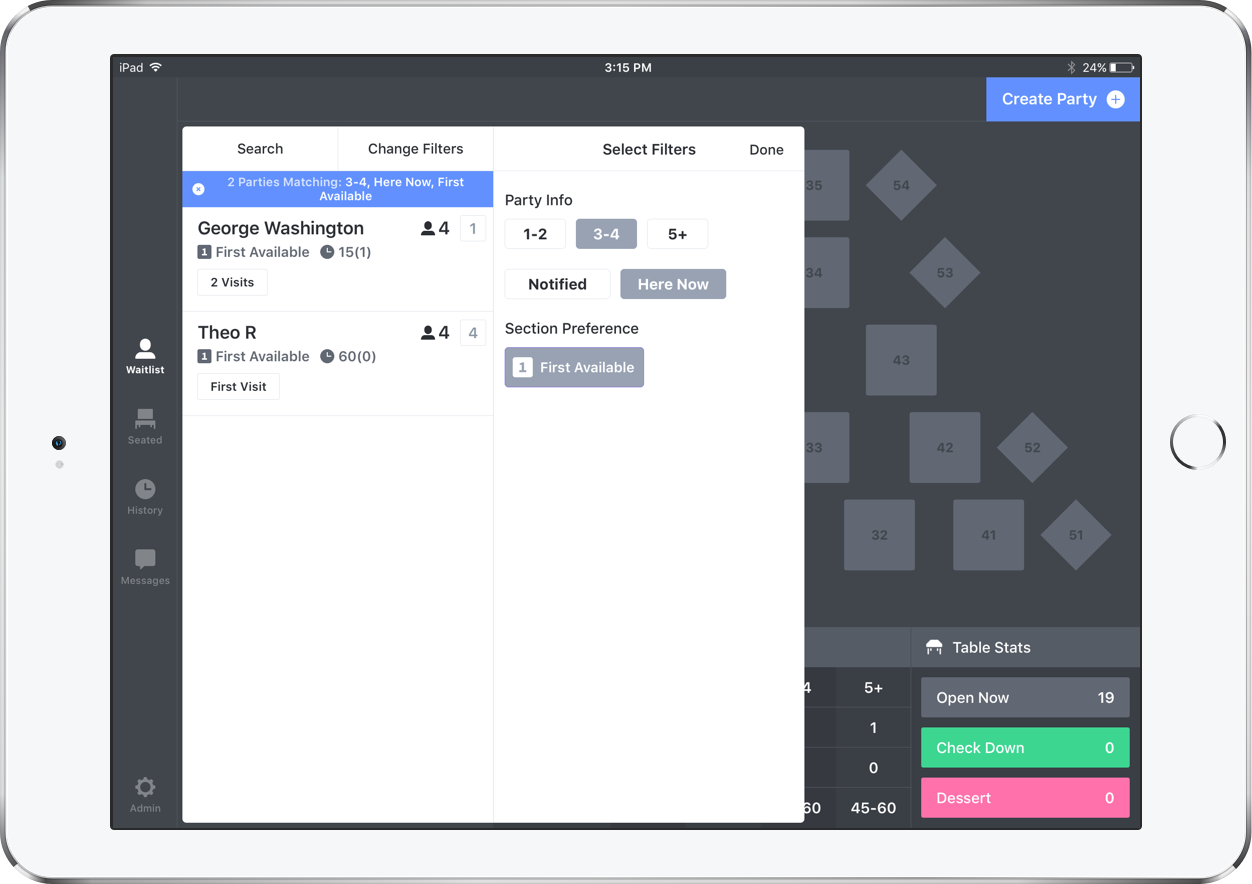 Maximize dining room utilization by filtering the waitlist
Filtering makes sure you're maximize your dining room's capacity. If a 4 top is leaving on the patio, you can slice and dice the list to see who's next.
Enhance hospitality by showing guest preferences on the POS
Data transfers instantly and effortlessly between the POS and Wisely, so staff can see guest preferences and custom recommendations for each guest.
Maximize table turns by accurately quoting waits
To predict an accurate quote time, Wisely evaluates who's in the dining room, what they have ordered, and more than 30 other variables.
Save labor cost via automatically updating table statuses
The table map in Wisely automatically updates based on servers' actions, saving labor costs and decreasing turn times. For example, submitting a dessert order changes table status to "Dessert".
Schedule a demo
Get a personalized tour from someone on our team.
Get a Demo
Transparently priced plans
Packages for Operations & Growth, or we can quote you for custom features.
View Pricing